Solve research challenges by
democratizing

clinical trials.
Circuit Clinical is expanding clinical trial awareness and access in the promise of enhancing healthcare. We bring clinical trials into US communities through our networks, designed to meet the varying challenges of clinical research and modeled to best serve industry needs.
Our Community Research Networks
Our networks are designed to meet the needs of the industry by bringing clinical trials to the patients and not the other way around. Whether your trial needs require traditional, hybrid, or decentralized site visits, we have solutions.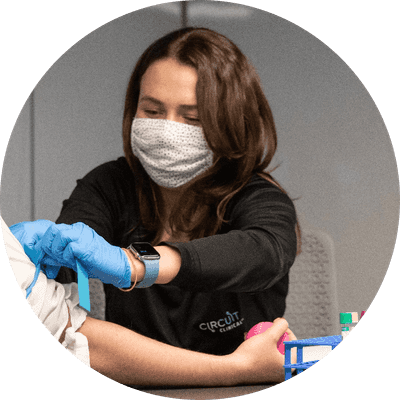 Growing Site Partnership Network embedded in communities
We provide an extensive and diverse funnel of trial opportunities to investigators directly from our partners, CROs, and sponsors, effectively bringing research into communities where care is provided by the health care providers they trust most. Where access to clinical research typically isn't available, we're equipped to bring trial opportunities as a care option in historically underrepresented communities.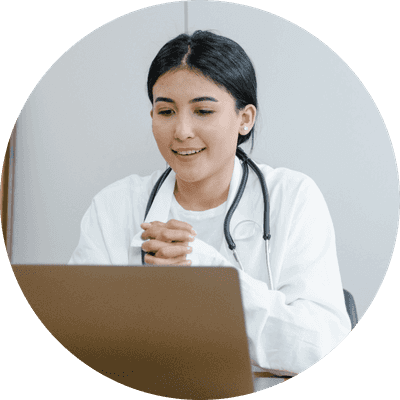 An always-ready Remote Site Network of Principal Investigators across the US
Our network of PIs and Research Coordinators are trained to expedite, oversee, and manage the process and its patients through the use of technology for tele-visits and digital engagement. Technology allows us to introduce clinical trials to everyone, wherever they are.
We've built one of the largest Integrated Research Organizations (IRO) in the US
$54 billion is spent running clinical trials on just 3% of the US healthcare infrastructure each year. We engage the other 97% of health systems to deliver clinical trials as a care option.
Circuit is partnering with physicians to gain direct EMR access to the 2.5 million participants that currently exist within our network. We provide faster clinical trial timelines due to our rapid expansion within healthcare delivery organizations; multi-threaded and comprehensive recruitment strategies to screen participants and optimize physician outreach; and a human-centered approach to understanding the physician and participant experience through direct-to-patient engagement.
We're just getting started.
Schedule a meeting today
Want to learn more about our services and offerings?
Contact Us