What is the value of clinical research?
Clinical trials are often limited to academic institutions, not inclusive of all demographics, or accessible for many. Despite these current barriers to participate, most patients are already aware of clinical research and deserve the choice to select it as a care option.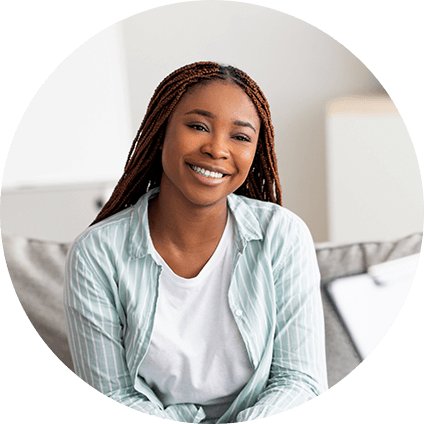 Value to patients
Patients participating in clinical research may:
Receive innovative, cost-free medical care in studies with compensation for time and travel
Explore research options that fit their needs
Directly contribute to advancing medical innovations
"
The staff have been courteous, friendly and professional. I appreciate the opportunity to participate in this trial and hopefully help advance medical science."
– Clinical research participant
"
I hope the study leads to universal use of vaccine to prevent RSV. Study team excellent and I'm glad to participate. So rewarding."
– Clinical research participant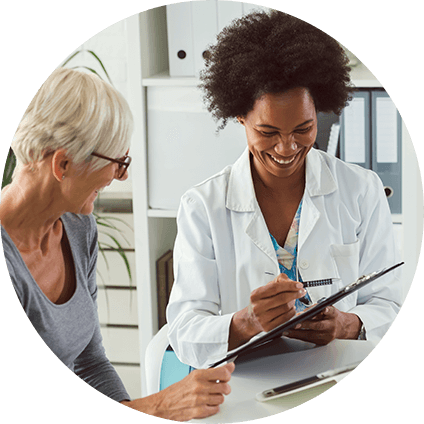 Value to physicians
Physicians conducting clinical research can:
Elevate their reputation through thought leadership and publications
Gain CME credits to further their medical educations
Receive additional revenue opportunities
Provide patients the opportunity to take ownership of their healthcare
"
I started doing clinical trials because I see the benefit for my patients. After practicing for many years, we have patients who have a multitude of problems and sometimes we don't have the right tools to help them manage them, so I think there's a significant amount of virtue in being able to participate in these clinical trials and to be at the forefront of these medical discoveries."
– Dr. Carlos A. Santos, MD, Principal Investigator OB-GYN Associates of Western NY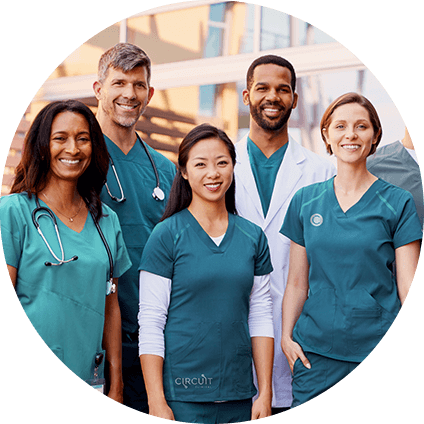 Value to physician groups
Physician groups providing clinical research can:
Improved recognition and enhanced reputation
Real, sustainable revenue
Additional recruitment support in all research activities
"
We are now bringing clinical research opportunities into our patients' backyards. Participation in clinical trials aimed at advancing medical knowledge will no longer require traveling long distances, but rather can be done where the patients already see their doctor."
– Scott Hines, MD, Chief Quality Officer of Crystal Run Healthcare
How can more accessible clinical research improve healthcare?
By broadening the access to clinical research, we can benefit the greater healthcare landscape by engaging patient populations who are historically less likely or able to participate in clinical trials.
Engaging underrepresented patients for clinical research can:
Be a key factor in creating greater health equity
Highlight variable responses to medicine between groups, better informing treatment safety and efficacy
Help gain trust in institutional medicine and empower more people to engage in their healthcare journeys
Partnering with the right physicians and medical professionals across the country helps make the option to participate in clinical research a more frequent reality.
Let's help solve some of healthcare's toughest challenges – together.
You oversee your patients – we'll take care of the rest.
Our healthcare site partners

Circuit Clinical

Middletown Medical

Crystal Run Healthcare
Pottstown Medical Specialists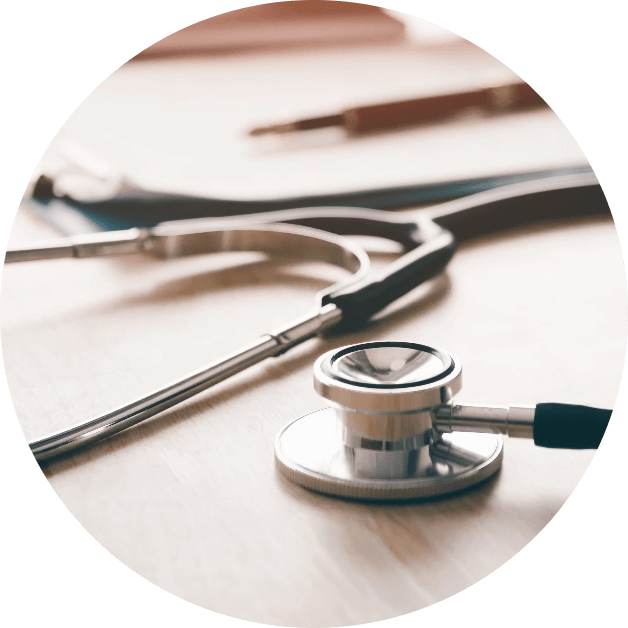 "
Many of our physicians agreeing to participate in clinical trials, which will provide new care options for our patients, particularly those challenged with chronic disease. This will also provide
significant health benefits for our diverse population of patients that reside in economically challenged neighborhoods to access clinical research programs
. This strategic initiative will transform Memorial into a center of excellence in clinical research, coupled as a catalyst for more job creation for our community."
Joseph A. Ruffolo, NFMMC President and CEO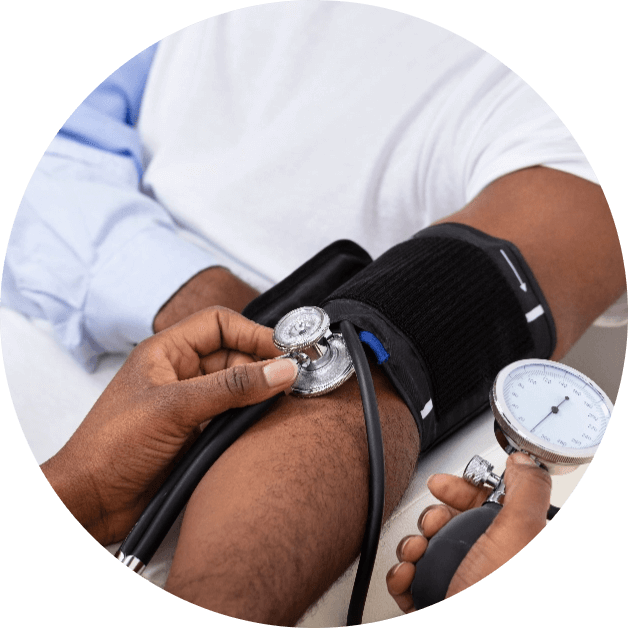 "
We are pleased to now bring clinical research into our own backyard to better serve our patients' needs. The experience of getting your healthcare close to home and at your primary care doctor's office is strengthened by being presented with the opportunity for research participation.
Working with Circuit Clinical allows our physicians to provide this new access to care in a trusting environment – where our number one concern will always be our patients' health.
"
Dr. Wade Brosius, Medical Director at PMSI
Let's help solve some of healthcare's toughest challenges – together.
Contact Us